Our diverse team merges technical expertise with experience. We take customer service seriously and every member of the team is committed to helping our users achieve their goals.
A wealth of expert knowledge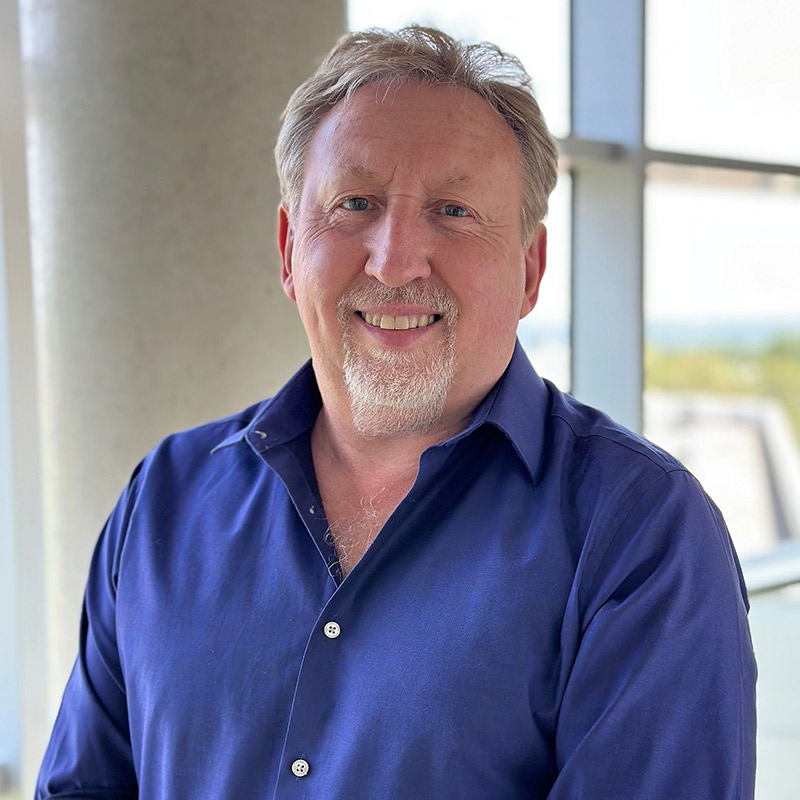 About Graham
Prof Reed is a pioneer in the field of Silicon Photonics worldwide. He founded the Silicon Photonics group in 1989 at the University of Surrey. In 2012 Prof Reed brought his team to the University of Southampton, as Deputy Director of the Optoelectronics Research Centre (ORC). Prof Reed's Group have provided a series of world leading results since its inception and are particularly well known for their work on silicon optical modulators.  They were the first to publish the design of a depletion mode silicon modulator, which is now the industry standard device, and they currently hold the world record for the fastest integrated Mach-Zehnder transmitter (112Gb/s OOK, 224 Gb/s PAM 4). Reed currently leads several other EPSRC funded grants, such as a Prosperity Partnership grant with Rockley Photonics, as well as the CORNERSTONE 2 and 2.5 projects and a communications project entitled "Towards a Revolution in Optical communications".
Prof Reed is currently a member of 6 international conference committees, including serving as co-chair of the Silicon Photonics symposium at the SPIE Photonics West conference. He is a Fellow of the Royal Academy of Engineering, the SPIE, the IET, Optica and the European Optical Society (EOS). In 2013 he was awarded the IET Crompton medal for achievement in energy, a Royal Society merit award in 2014, the Individual Contributor (to silicon photonics) PIC award in 2019, and the SPIE Gold Medal in 2023.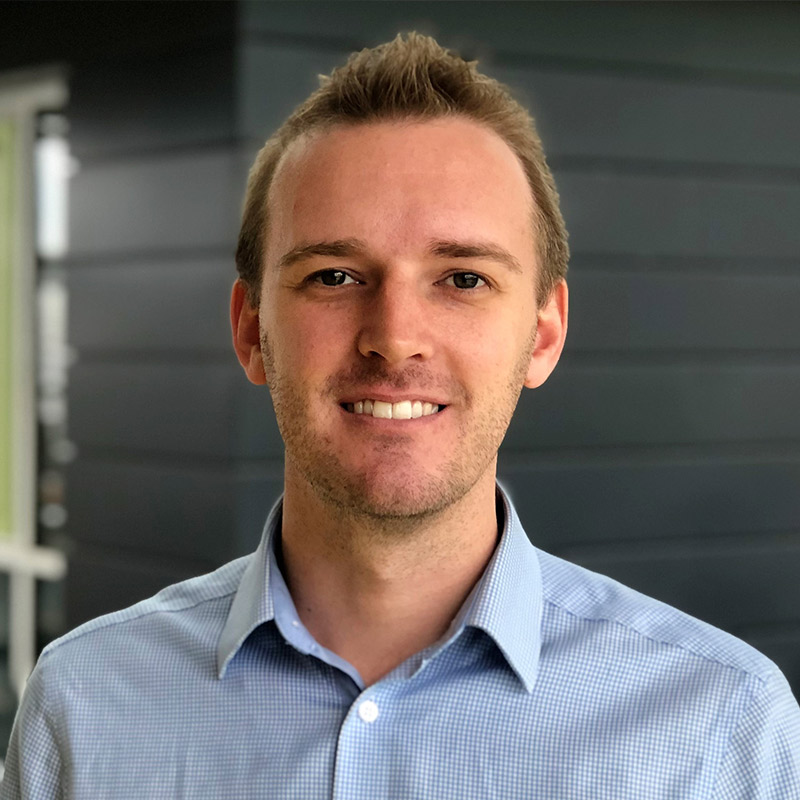 About Callum
Professor Callum Littlejohns joined the team as CORNERSTONE Coordinator in 2017 and is responsible for the day-to-day leadership of the team, having previously completed his PhD within the group in 2015. He has a track record of excellence, having received multiple awards throughout his academic life, including being recognised in the 2023 Electro-Optics Photonics100 list of people driving the global photonics industry forwards and being awarded the Information Overload category winner at the 2015 EPSRC ICT Pioneers Awards. Callum has published a book chapter, over 50 papers in peer-reviewed journals, and over 140 international conference papers. He has served as co-chair at the Silicon Photonics conference at SPIE Photonex since 2017. Callum is passionate about supporting our wide-ranging user base to turn their ideas into reality and his proudest professional achievement to date is building the diverse, passionate and talented CORNERSTONE team.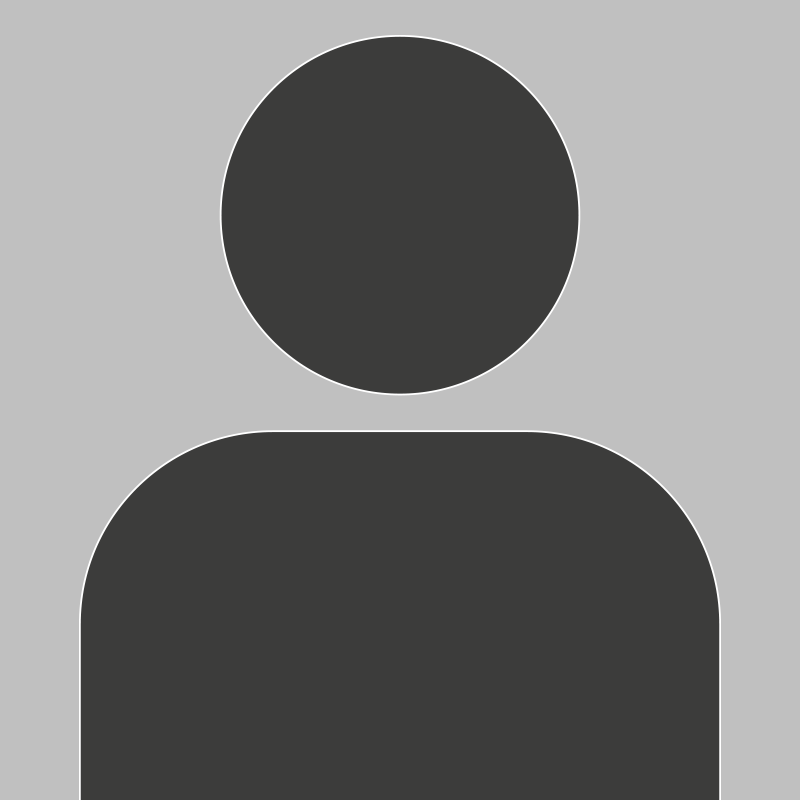 About David
Prof. Thomson is a Royal Society University Research Fellow and Professorial Fellow (Research) within the Silicon Photonics group of the Optoelectronics Research Centre. David leads research in the area of photonics for computing systems. His career in Photonics began with a year in industry at Nortel Networks in Paignton. David joined the University of Surrey in 2001 as an undergraduate student studying electronic engineering. He subsequently undertook PhD studies under the guidance of Professor Graham Reed investigating optical switching devices in silicon. From 2008 he worked as a research fellow in the same research group on a number of projects and different optical devices in silicon although focusing mainly on high-speed active devices and their integration with other photonic and electronic devices. David moved to the University of Southampton in 2012 taking up the role of senior research fellow. David has published over 95 journal papers, 19 patent applications and around 200 conference papers in the area of silicon photonics. David has served on 4 conference committees including IEEE Group IV Photonics and SPIE Photonics West.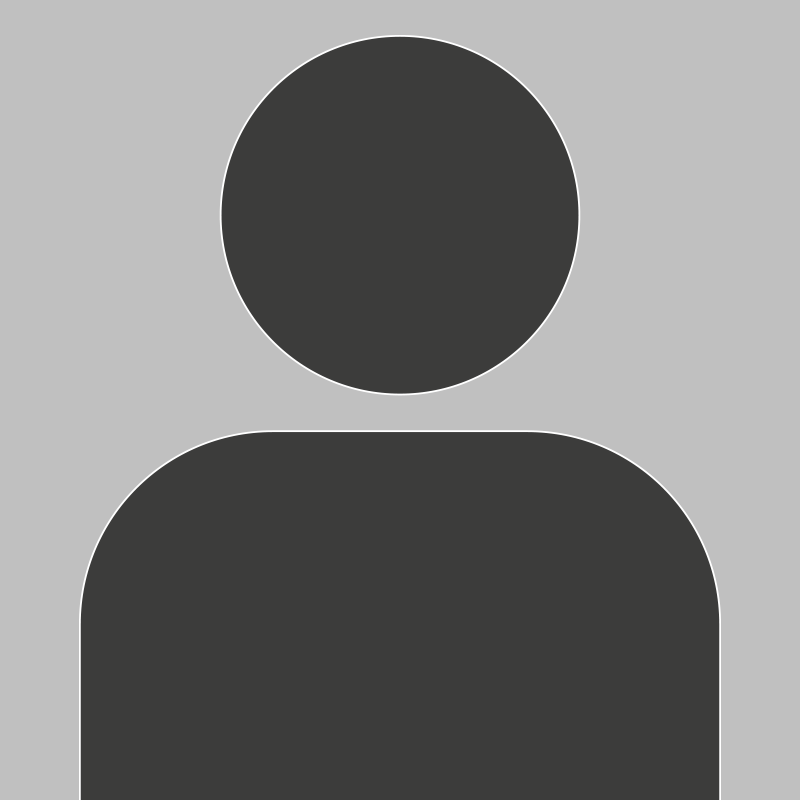 About Frederic
Frederic Gardes received the Ph.D. degree in silicon photonics from the University of Surrey (UK), in 2010. Since 2020, he has been a Professor within the Zepler institute at the University of Southampton, where he is currently leading a research group focusing on CMOS photonics integration. Frederic Gardes is the author or co-author of over 300 technical papers in his field of research and holds several patents. Frederic Gardes is a member of the Institute of Electrical and Electronics Engineers (IEEE). His current research interests include integration of Silicon photonics and III-V compounds, high speed photonics, non-linear and neuromorphic processing.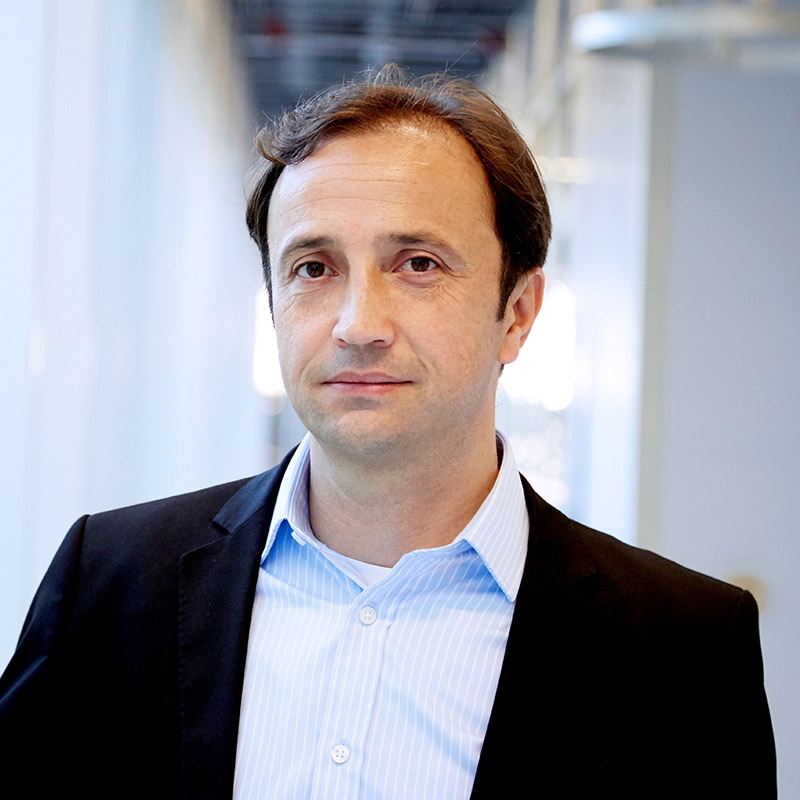 About Goran
Goran Mashanovich is a Co-investigator for CORNERSTONE. Prof. Mashanovich completed primary and secondary education in the city of Valjevo, Serbia. He received BSc and MSc degrees from the University of Belgrade, Serbia and PhD in Silicon Photonics from the University of Surrey, UK. In 2008, he was awarded a Royal Society Research Fellowship to work in a new research field in the UK, that of Mid-Infrared Silicon Photonics. He joined the Optoelectronics Research Centre at the University of Southampton in 2012 where he heads the Mid-IR Silicon Photonics Group. His research interests include silicon and germanium photonic circuits, sensors, transceivers, integration and packaging. He is author of 450 publications. Prof. Mashanovich has been investigator on projects worth £40 million (£4m as Principal Investigator). He is Fellow of Optica, a member of several international conference programme committees and also a visiting professor at the University of Belgrade. Goran is very interested in innovative teaching and he has received several teaching awards.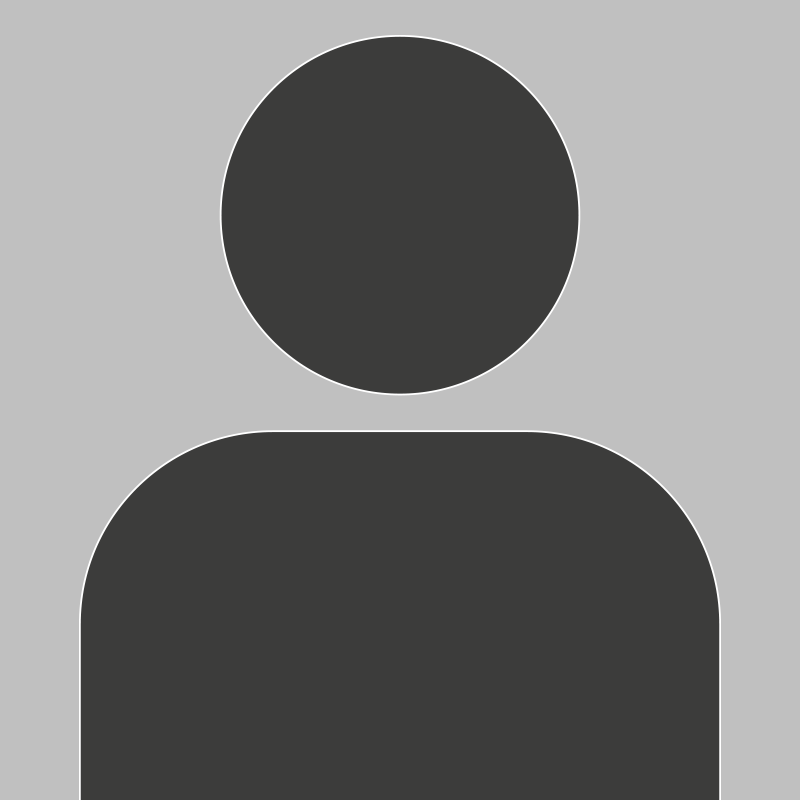 About Marc
Marc Sorel graduated cum laude in Electrical and Electronics Engineering and received his Ph.D. degree from Università di Pavia in 1999. He later joined the Optoelectronics Research Group at the University of Glasgow with a personal Marie-Curie fellowship for research on integrated optical gyroscopes. He was appointed Lecturer in 2002, Senior Lecturer in 2008 and Professor in 2015. Marc has been active in research related to integrated photonic devices and optoelectronics for over 20 years, supported by EPSRC, EU, InnovateUK and DSTL, and has published over 300 journal papers and conference proceedings. He has been instrumental in the development of photonic nanofabrication activities in the James Watt Nanofabrication Centre (JWNC) at Glasgow University, creating capabilities in both III-V and silicon materials processing. He is a frequent invited speaker at international conferences and serves on several conference committees.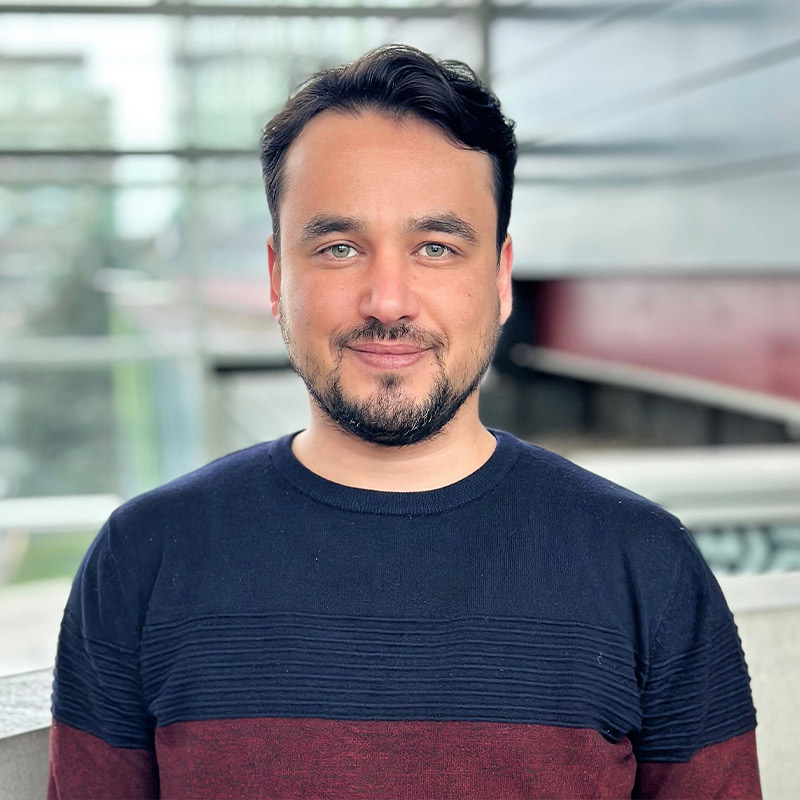 About Emre
Emre Kaplan received his MSc degree in Electronics Engineering from the University of Bologna in 2016 and his PhD from the University of Ferrara in the field of Integrated Photonics in 2020. Subsequently he was with the University of Bologna as a Research Fellow. In 2021 he won a Research Fellowship from the University of Pavia and worked with the Photonics Group until September 2022. He has over 5 years of experience in the design of photonic integrated circuits in various technology platforms such as Silicon-on-Insulator, Silicon Nitride, and Indium Phosphide. During his doctoral and post-doctoral studies, he was a visiting researcher in European institutes in the Netherlands and France.
Dr. Emre Kaplan joined CORNERSTONE in October 2022, and he is working on Process Design Kit development of CORNERSTONE's technology platforms.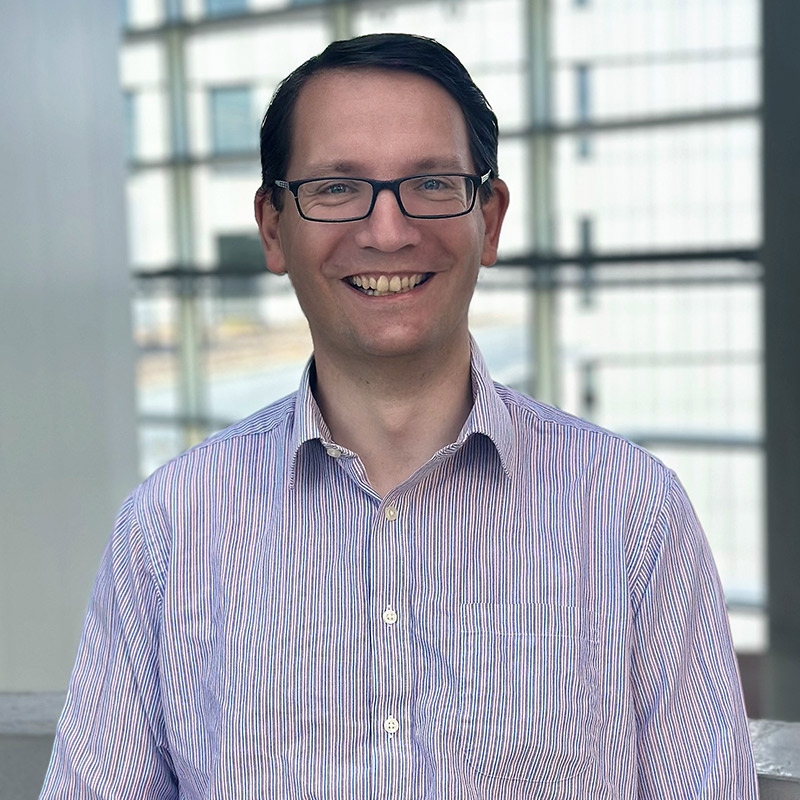 About Martin
Martin Ebert studied nanotechnology and microfabrication at the University of Magdeburg, Germany, and obtained his Dipl. Ing. degree in 2011. After working as a research scientist at the Fraunhofer research organization for several years, he embarked on his Ph.D. studies focusing on ZnO nanowire field-effect transistor fabrication at the University of Southampton. Upon completing his Ph.D. in 2019, he joined the Photonic Systems Circuits and Sensors Group as a research fellow, where he developed fabrication processes for integrated silicon photonic devices. Since 2022, Martin Ebert has been a technical manager at CORNERSTONE, where he leads a group of technicians and spearheads the development of new platforms and customized batches for integrated photonic devices.
About Mehdi
Dr. Mehdi Bankar's role in the CORNERSTONE team is a Senior R&D manager. Mehdi received his bachelor's degree in 2005 and a Master's degree with distinction from The University of Southampton in 2008. His PhD at The University of Southampton was in "Sub-micron texturing for photovoltaic antireflection and light-trapping." He has explored 3 novel anti-reflection schemes based on sub-micron scale texturing of silicon and received his degree in 2015. He has a strong background in semiconductor devices, extensive experience with micro/nanofabrication processes. Mehdi joined The Silicon Photonic Group at The University of Southampton in July 2015 to explore optical modulation/detection and integration.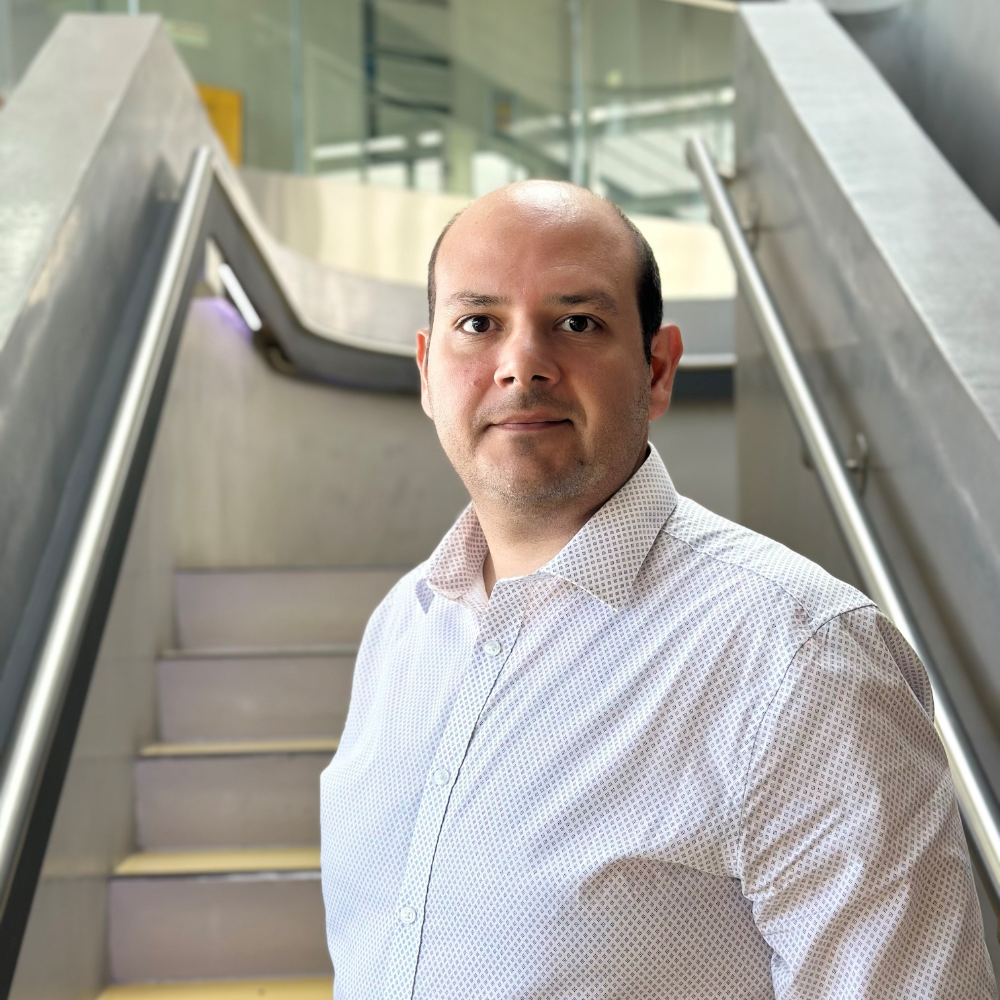 Dr Ramsey Selim
Business Development Manager
About Ramsey
Dr. Ramsey Selim is Business Development Manager at CORNERSTONE in the ORC at the University of Southampton. He joined CORNERSTONE in September 2023, attracted by the core value of the project; collaboration, which has been the cornerstone of his work for the past 15 years.
He has a wide range of experience including multiple patents within the photonics technology sector, having worked with the Centre for Integrated Photonics on silica solutions, on InP PICs for Huawei Research Centre UK, on hybrid integration with Kaiam Corp., and while at Tyndall National Institute he was the director of advanced packaging & system integration for EUROPRACTICE.
In his personal time, he enjoys travel, meeting new people, experiencing new cultures, and capturing these moments through photography.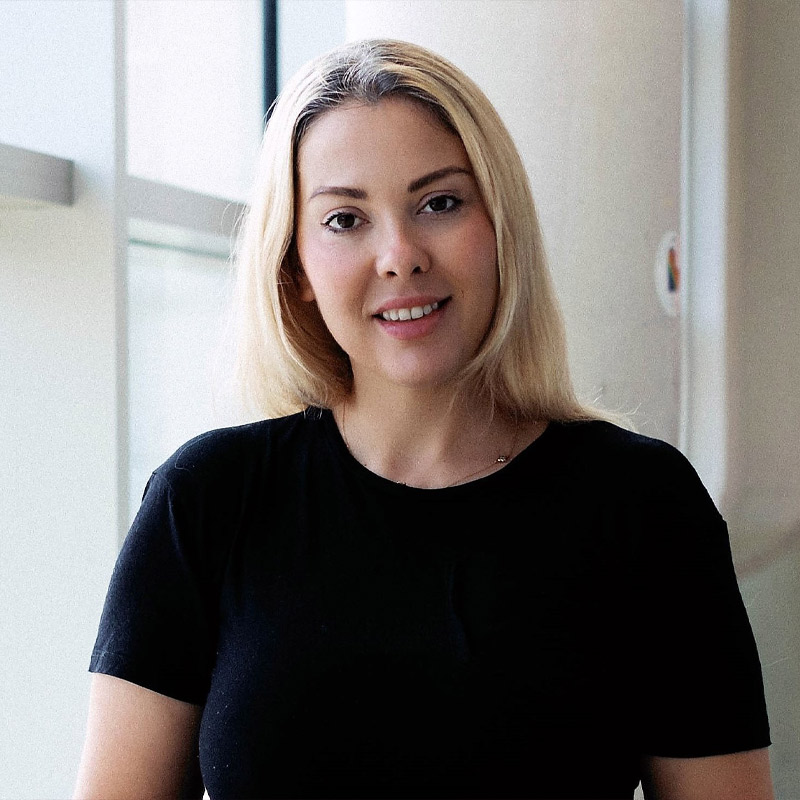 About Eleni
Eleni has a Bachelor in Biomedical Sciences from Alexander Technological Educational Institute of Thessaloniki, School of Occupational Health and Welfare, Department of Medical Laboratories in Greece. After Working in various hospital labs in Greece and Qatar Eleni relocated in Uk where she worked in studies and testing for Covid. As she always being interested in micro fabrications and engineering, she joined Cornerstone team in May 2022 where she focuses on scanner and CDSEM operation and planning.
Outside work she enjoys photography, yoga, and motherhood.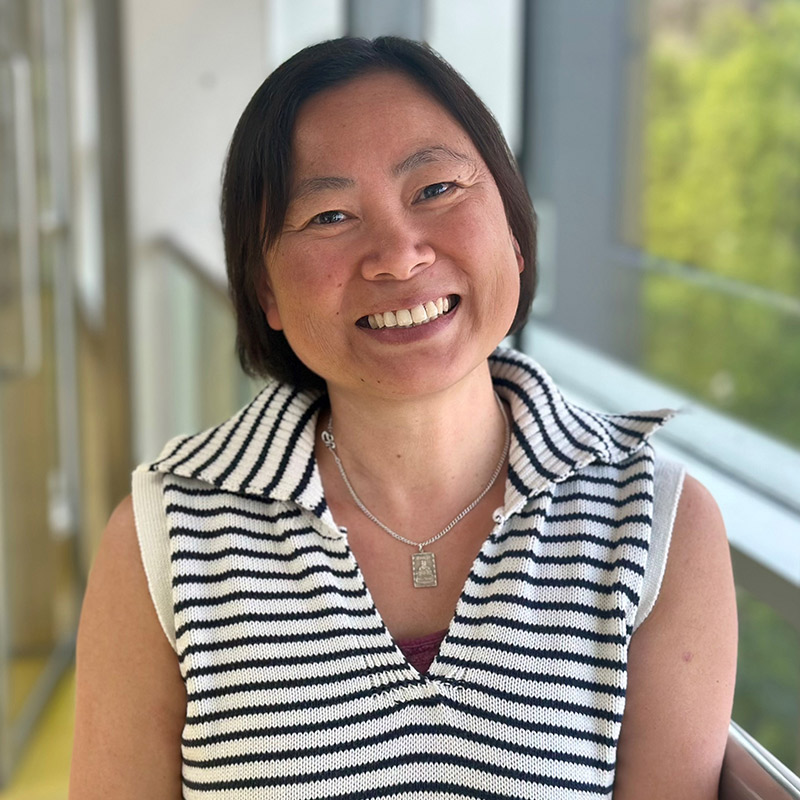 About Ying
Ying received an MSc in Chemistry with Industrial Experience from the University of Bristol and went on to complete a PhD in 2013, focussing on materials for memory applications, as a collaborative project between Plasma Quest Ltd and University of Exeter. Ying has also worked in various other organisations in the areas of polymeric coating materials and microfluidics fabrication. She joined the CORNERSTONE team in September 2017 and has since been involved in the fabrication of their devices.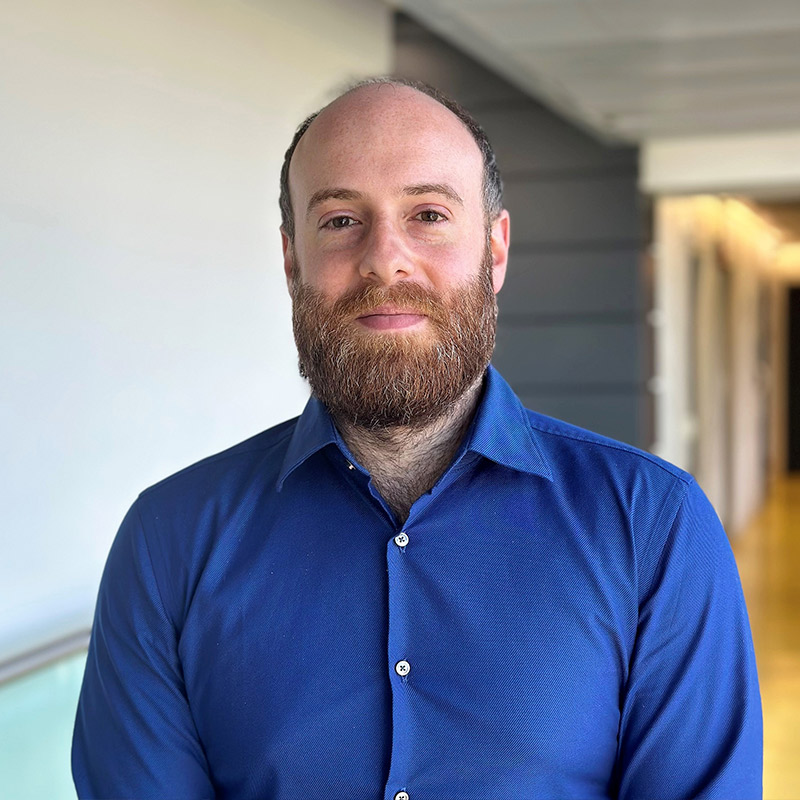 About Eugenio
Eugenio Di Gaetano received his bachelor's degree in 2012 and master's degree in 2014 in Physics at the Università di Pavia in Italy. He joined the University of Glasgow in 2015 for a Ph.D. in Electronics Engineering with DSTL scholarship on Semiconductor lasers for laser cooling and atomic clock application. He achieved Ph.D. degree in 2019 and started a Research Assistant position in the same year. Eugenio has been involved in integrated photonics, in particular active III/V devices, for the past 8 years. Recently, he moved towards passive SOI and SIN platforms and active-passive on-chip integration. Eugenio's work and name have been included in grant proposals for multiple UK funds, such as EPSRC Birmingham Quantum Hub, DSTL DASA, and InnovateUK projects. Eugenio started collaborating with CORNERSTONE in late 2021/ early 2022 before formally joining the project in November 2022 where he is currently working as Research Associate.
Outside his work activity, he enjoys traveling with friends and outdoor activities.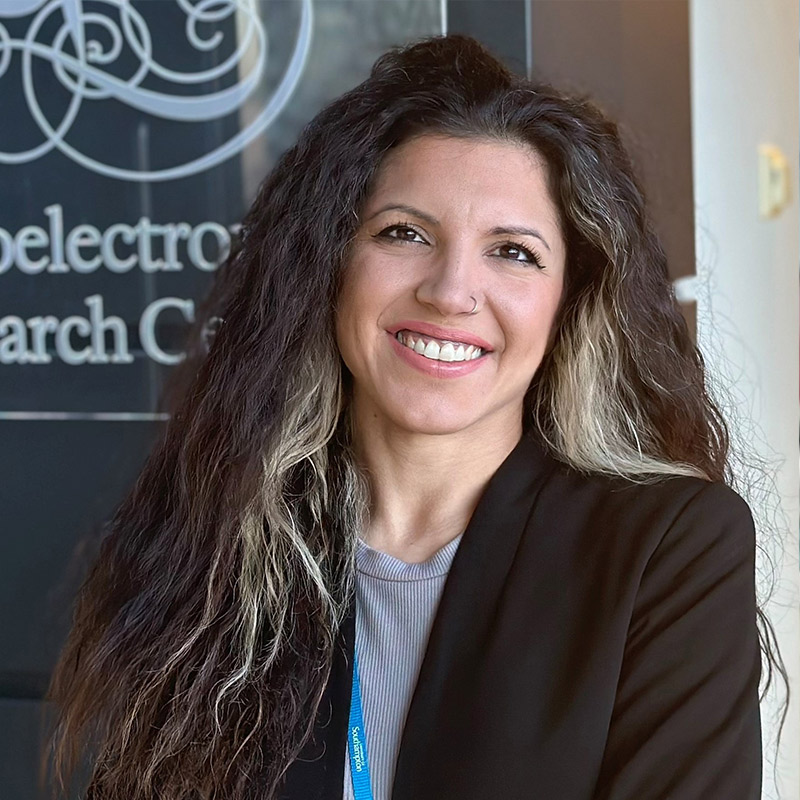 About Georgia
Georgia Mourkioti received her BSc in Materials Science in 2016 from the University of Patras and her MSc in Materials Science with First-Class Honours in 2019, from the same University. Her undergraduate research was on the design of photonic structures for applications in optical memory media, which was a collaboration with 'OPTICON GROUP ABEE' company. Her postgraduate research was on the study of slow light and polarization dynamics in quantum-dot vertical-cavity semiconductor structures. During her postgraduate studies she was awarded the ''K. KARATHEODORI'' scholarship from the University of Patras. In 2019 she joined the University of Southampton as a Marie-Sklodowska Curie Fellow to pursue her PhD studies in Optoelectronics. Her research was on sub-wavelength structuring of crystalline materials aiming for the development of novel Grating Waveguide Structures (GWS) for high-power lasers. During her studies she was awarded the 'Dean's Award' for the year 2022/2023 for exceptional contribution to the Nanofabrication Cleanroom of the Faculty.
Georgia joined CORNERSTONE in January 2023 to contribute her expertise and knowledge for the development and fabrication of silicon photonic devices.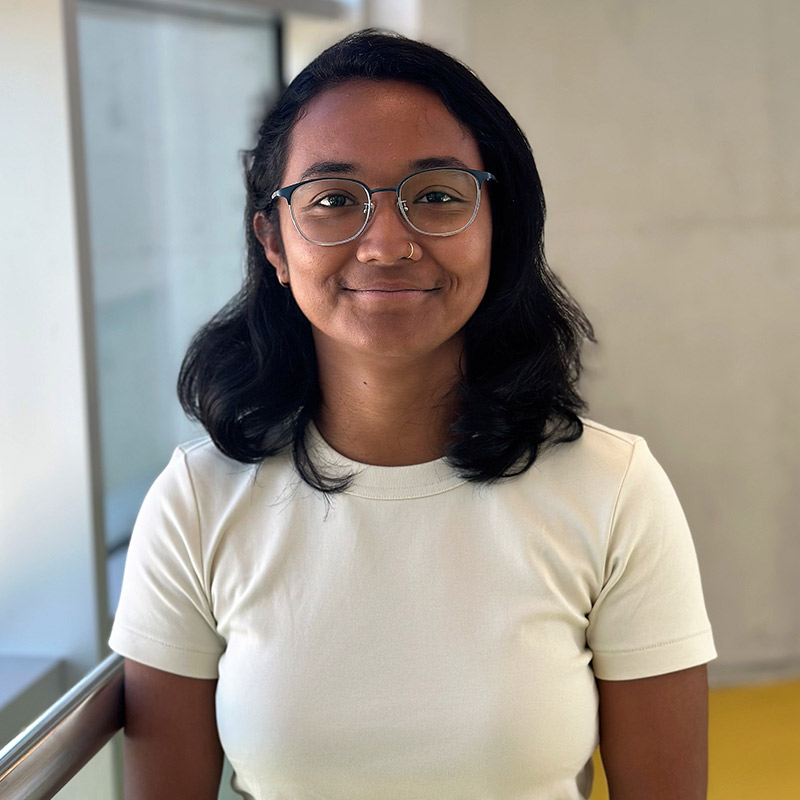 About Hanuushah
Hanuushah graduated with a First Class Honours Master's degree in Electrical and Electronics Engineering from the University of Southampton in 2022. While pursuing her degree, she also participated in hackathons to design novel solutions for industry-based problems and interned in Malaysia where she taught children the basics of coding at Chumbaka Cyberjaya. Hanuushah joined the CORNERSTONE team as a Research Technician with the interest to enter the nano/microfabrication industry. Outside of work, she enjoys playing ultimate frisbee and traveling.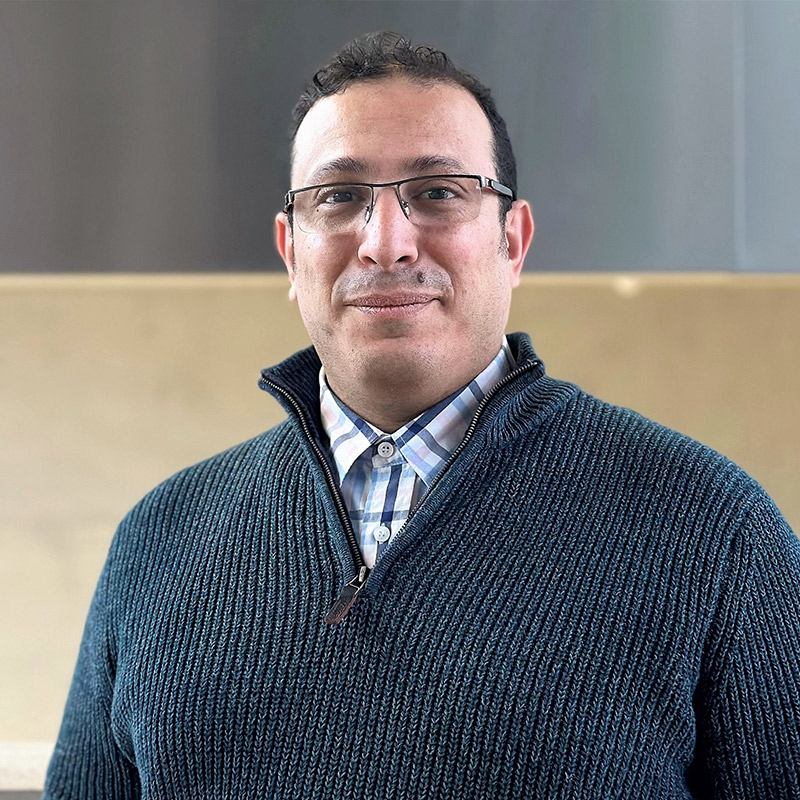 About Hamza
Hamza Rouabah completed his first engineering degree in microelectronics from the University of Batna, Algeria in 2002. Subsequently he received an MSc degree in microelectronics system design in 2005, and PhD degree in bioelectronics in 2009 both from the University of Southampton. He also acquired a master's degree in business and management (MBM) from the University of Bedfordshire. During his career Dr Rouabah has been researcher visitor in many research institutions and universities around the world including UK, USA, France, and Algeria. He has also joined the industrial sector for mass production in EATON, UK, where he worked in different departments from assembly and testing to R&D. He has also been appointed as a lecturer for couple of years at the University of Batna 2 in Algeria and visiting lecturer at the University of Bialystok in Poland.
His research interests are focused on micro/nanofabrication, silicon photonics, microfluidics and lab-on-chip, MEMS, sensors/biosensors design and fabrication.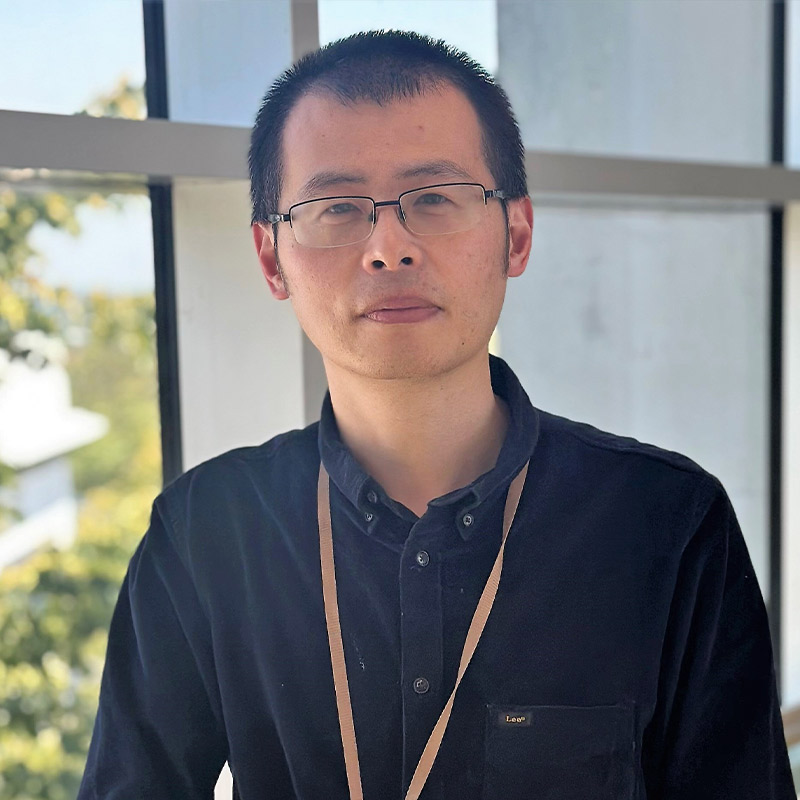 About Xingzhao
Xingzhao Yan received his B.Eng. in Telecommunication Engineering from the School of Computer Science and Electronic Engineering, University of Essex and M.Sc. in Nanoelectronics and Nanotechnology from the School of Electronics and Computer Sciences, Faculty of Physical Sciences and Engineering, University of Southampton. From 2013 to 2017, he was working towards to his PhD in rare-earth-doped solid-state nanowire waveguide lasers with intensive cleanroom working experience. He joined the CORNERSTONE team in July 2017.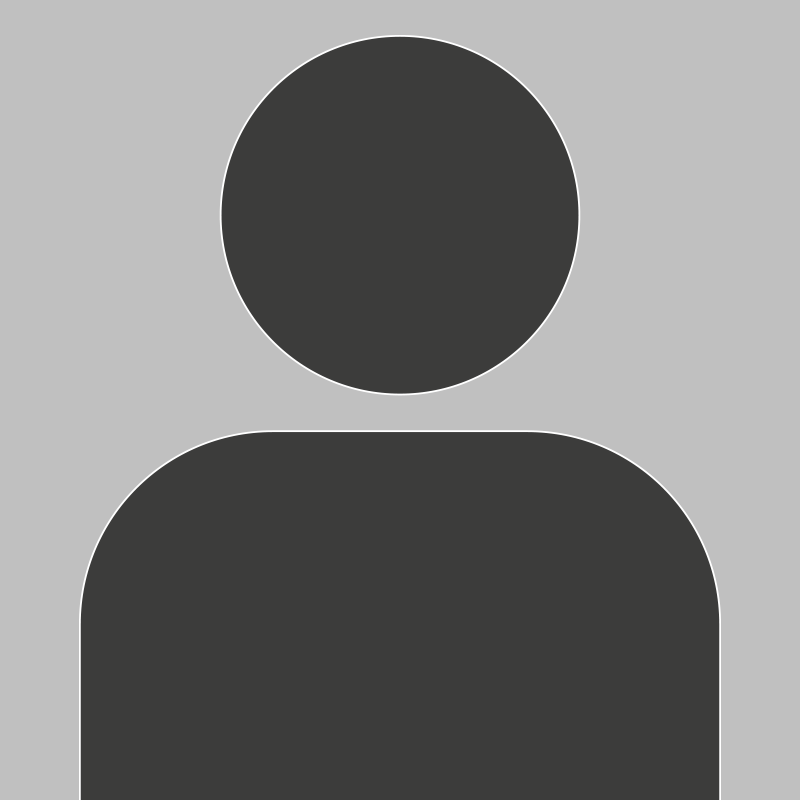 About James
James Le Besque completed an engineering apprenticeship with Airbus Defence and Space for which he received a HNC in Electrical and Electronic Engineering. He then spent two years building bespoke microwave and digital communications systems for satellite payloads whilst developing adaptable robotic assembly processes for the next generation of telecoms digital processors. Despite his roots in aerospace, James has always been fascinated by nano-scale engineering. He joined the CORNERSTONE team in June 2022 where he is primarily focused on metallization and planarization processes.
Outside of work, James enjoys mountain biking and plays drums in two bands.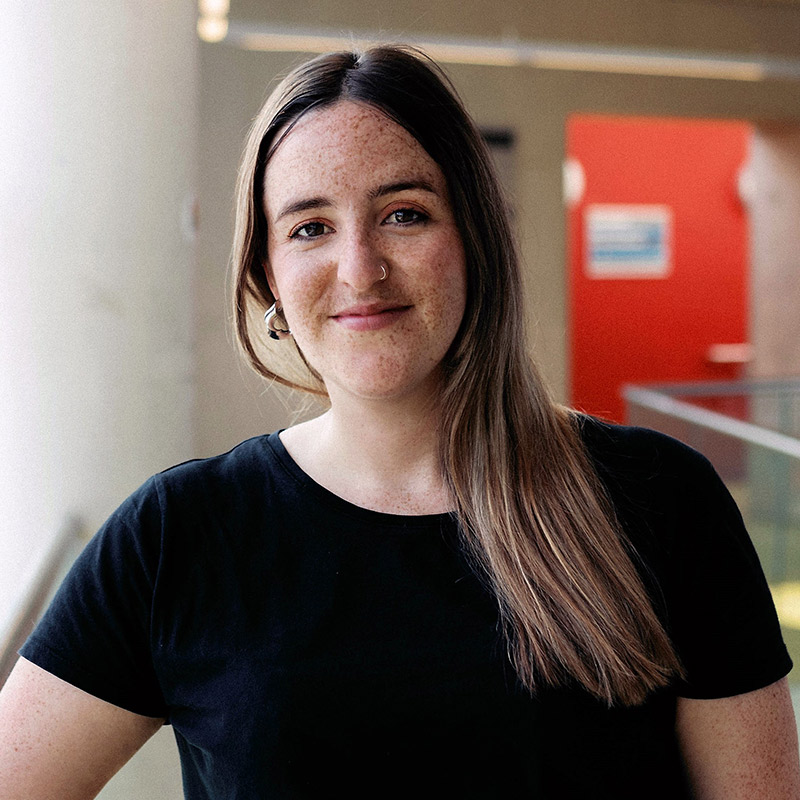 About Sarah-Jane
Sarah-Jane Bridger is the CORNERSTONE Engagement Officer and focuses on promotion and outreach. With experience at the Child and Adolescent Mental Health Services and the University of Bath, Sarah also holds a BA in Fashion Journalism from the University for the Creative Arts. During her studies, Sarah soon realised her passion for communications and its power to forge connections. Outside of her professional life, she enjoys travelling, live music and cooking.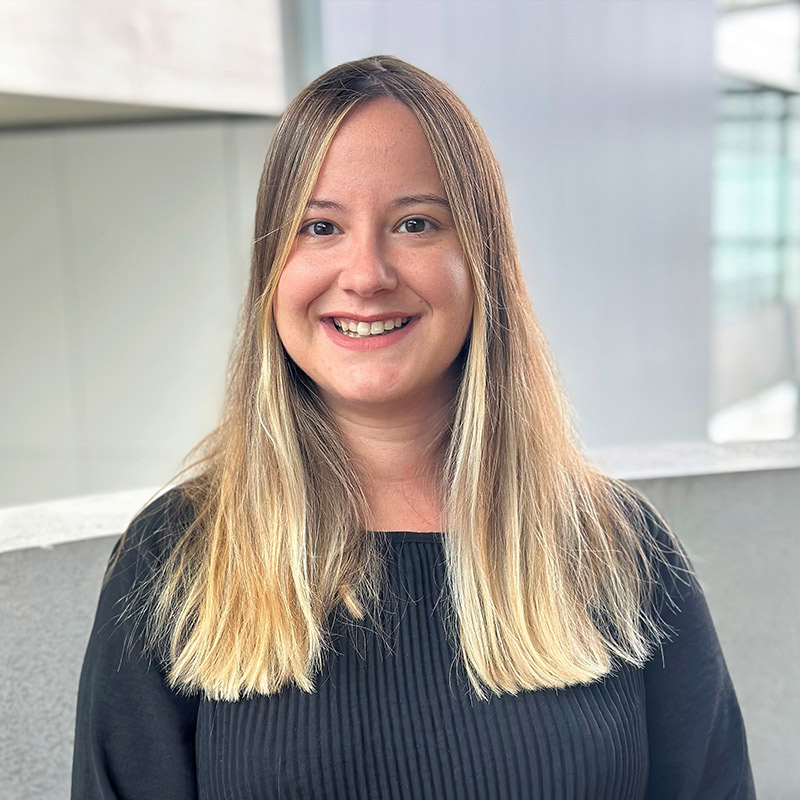 About Tania
Tania De Los Santos is the Project Administrator for the CORNERSTONE team. She completed her degree in Tourism at the University of Seville in 2017 before relocating to the United Kingdom. Driven by her interest in administration and business support, she joined the JS Group as an Administrator. Building on her experience, she later joined Pace Recruitment Services as a Payroll Administrator. Tania joined the CORNERSTONE team in June 2023. Outside work, she enjoys traveling, immersing herself in new cultures and indulging in crafting activities.